How You Can Help
GO FUND ME
This fundraiser helps offset the costs involved in my trip to Uganda. Although the trip has already happened, you can still donate towards the various expenses involved in traveling to Africa.
AFRIPADS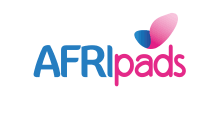 I have found a company called AFRIpads that makes a feminite hygiene kit for girls that will last them an entire year for about $5 each. What's really great is that this company just opened a brand new factory in Uganda recently! A case is 80 kits and shipping for a case is about $8, making each case roughly $410 in total. During my trip, I delivered a total of four cases of AfriPads to the school. But this is an on-going need.
Please help keep these girls in school! This is the reason many girls around the world drop out! If you could buy one, two, five, or even more kits, that would be amazing
Please contact me if you'd like to send some kits to the girls in Uganda.
SCHOOL SUPPLIES
Both schools are in need of basic school supplies like pencils, markers, etc. On your next visit to an office supply store or a grocery store, consider purchasing an extra box of pencils or markers.
TOOTHBRUSHES
During my trip, I delivered almost 800 brand new toothbrushes to the schools.
I am now beginning to collect more toothbrushes for the next shipment of supplies to the school. The next time you visit the dentist, please ask for an extra toothbrush. A child in Uganda will thank you.
SHIPPING TO UGANDA
Sending supplies to Africa is very expensive. If you or your company would like to sponsor one of these shipments (each box costs about $100 to ship) please reach out to me. I will gladly credit you and/or your company on my website and social media.
WANT TO HELP?
Please don't hesitate to reach out to me if you'd like to help with donations of any kind. My email is info@beyond-the-classroom.com or you can send me a message online.